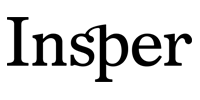 Insper is dedicated to education and research in the fields of Business Administration, Economics, Law and Engineering.
Insper is accredited by AACSB, AMBA and Anamba.
Research in Insper is led by endowed chairs and research centers, which bring together faculty to develop studies in business as well as public policy and finance.
Insper offers programs in Undergraduate, Graduate, and Executive Education.

Danny P. Claro, PhD
Associate Professor of Marketing
---
Marketing Analytics Working Group

Rua Quatá, 300 - Vila Olímpia
04546-042 São Paulo SP Brazil

Silvio Abrahão Laban Neto, PhD
Associate Professor of Marketing and Associate Dean of Professional Masters in Business; Director of the Working Group of Marketing Analytics
---
Marketing Analytics Working Group

Rua Quatá, 300 - Vila Olímpia
04546-042 São Paulo SP Brazil